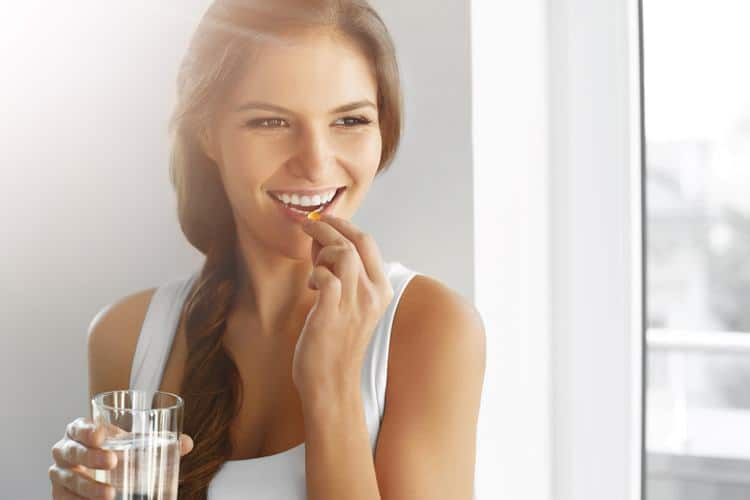 Vitamin Marketers: Supplement Your Strategy
Vitamin Marketers, it might be time to supplement your strategy.
The Vitamin and Supplement Industry has only grown by 1.9% in the past 5 years, while the number of businesses has increased by 5.1%[1]. Given the stagnation of the industry, it's important that marketers are diversifying their content strategy in hopes of invigorating consumer interest.
In years past, vitamins and supplements weren't considered an alluring purchase for the average 20-something – but millennial interests have shifted towards holistic medicine and health-conscious lifestyle. Start-up companies Him, Ritual, and Care/of have had their fingers on the pulse, and successfully shaped their Vitamin and Supplement brands to reach a younger demographic of consumers with an affinity for wellness.
Care/of focuses on trendy branding, personalization, and fast delivery. This newcomer in the Vitamin and Supplement arena offers personalized vitamin blends using a questionnaire evaluating a patient's needs, and vitamins are delivered direct-to-consumer in instagrammable daily dosage packs. The brand has grown sizably in a short amount of time – drawing investors at a $156 million valuation within their first 2 years on the market[2].
The success of Care/of demonstrates the value of developing content grounded in consumer insights – the secret's not in the sauce, it's how they're serving it to the consumer.
The Vitamin and Supplement industry needs to be revitalized. The lion's share of the Vitamin and Supplement industry still lies with Baby Boomers, with 46% of vitamin and supplement consumers being 55+[3]. It's important that marketers are dynamic – monotonous messaging will never move the needle in engaging consumers, and that's become particularly evident with Vitamins and Supplements. That being said, we think it's time for many brands to audit their current strategy, and take a deeper dive in understanding their audience segments in an effort to personalize messaging.
Oftentimes, the best insights are found by harvesting data from client's existing systems, and in the case that a current system is not gathering key data, we have the ability to restructure, collect, and capture the proper segmentation in order to drive more effective content and messaging thereafter. We syndicate this in-depth analysis with data-driven research in understanding the audience perceptions and competitive landscape, then we build and explore the Buyer's Journey. This allows us to elevate campaign performance with precise targeting, engaging content, and better conversions.
Digitent is a data-driven, full-service agency designed for ambitious marketers who seek results.
[1] "Industry Market Research, Reports, and Statistics." IBISWorld, Feb. 2019, www.ibisworld.com/industry-trends/market-research-reports/manufacturing/chemical/vitamin-supplement-manufacturing.html.
[2] De Vynck, Gerrit. "Goldman Puts Money Behind Vitamin Startup Valued Close to GNC." Bloomberg.com, Aug. 2018, www.bloomberg.com/news/articles/2018-08-07/goldman-puts-money-behind-vitamin-startup-valued-close-to-gnc.
[3] Simmons Research LLC, Winter 2019 NHCS Adult Study.