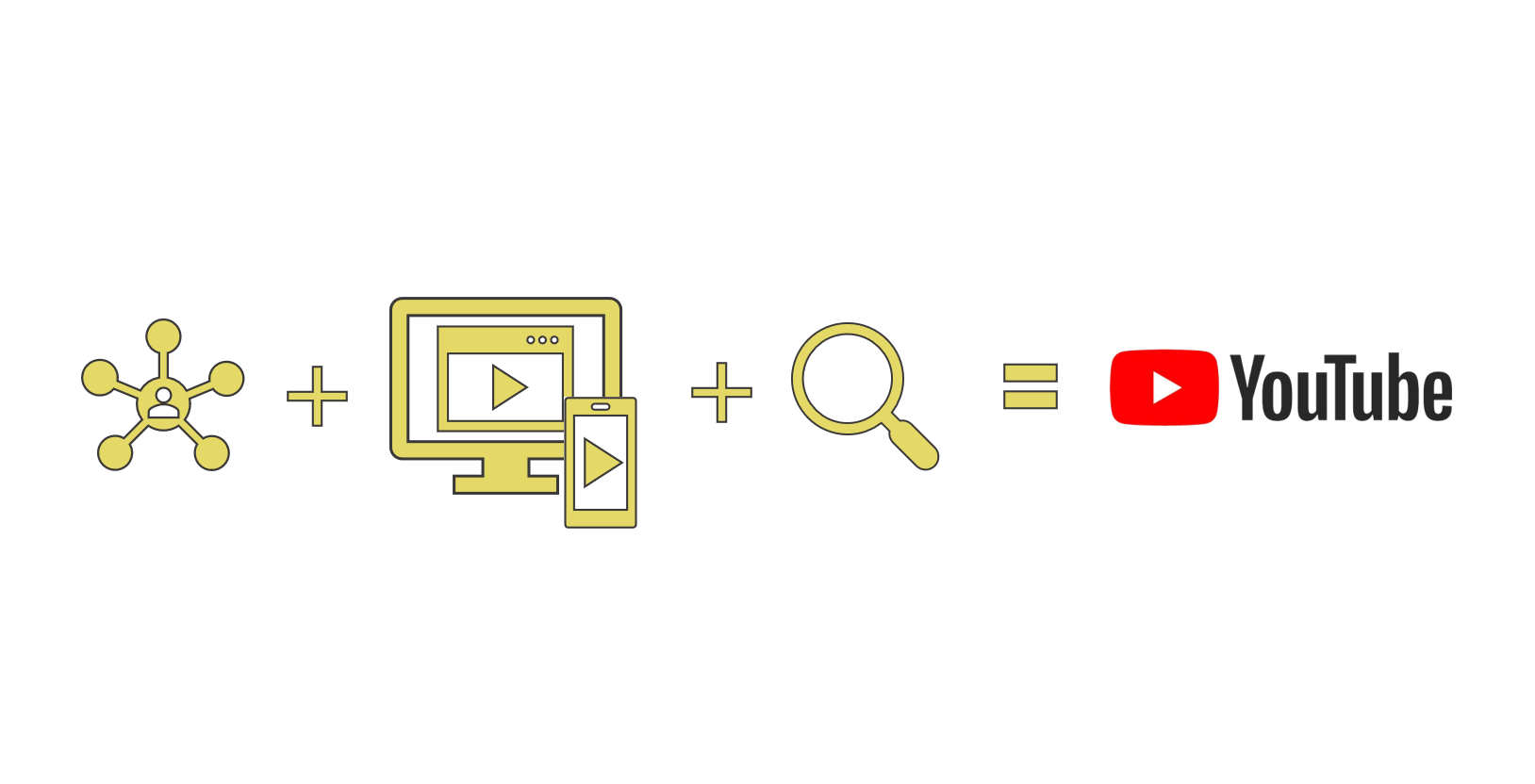 Social + Advertising + Search = YouTube
Did you know that in 2014 Interbrand's Top 100 Brands were collectively uploading a video to YouTube every 18.5 minutes?
And in 2017 51% of B2C and B2B marketers were running YouTube video ads?
And we can only expect that to increase.  But while many companies currently utilize YouTube in their marketing strategy by running video ads on the platform, many companies only use their YouTube Channel pages as a receptacle for their assorted video assets and not as an extension of their overall marketing strategy.
While YouTube should definitely be considered a social network, full of content and user interaction, and has useful targeted advertising solutions, it has an additional role as a search engine.  Many people go directly to YouTube to research as they desire video content instead of written content – also Google has increased their serving of videos as search results and YouTube is owned by Google and therefore it's content is readily available for their webcrawlers.  Many marketers ignore the search side and therefore may miss out on engaging with an audience that is looking specifically for content and information regarding their products or services.
If you treat your YouTube as both social audience engagement and a search engine, and not just a convenient place to store your video assets and you may see higher audience engagement with your brand.  Below is a link to examples of how some top brands have utilized YouTube to engage with their audiences.
12 Enterprise Brands Doing YouTube Marketing Right – CMS Wire
Digitent helps ambitious brands engage and reach their target audiences through enhanced content strategies including custom podcast series' built with world-class storytellers and delivered through our unique reach methodologies.